Greetings! We are back to attack in 2012 with new additions to our distro as well as two new TAPE releases that will be officially announced soon. We have already gotten the copies from the press and they look and sound great but we still need to work in the promotion flyer. Anyway, these are our new distro additions:
GAROTED
- Praise Hate, Praise Murder, Praise the Beast - CD 2010: BLACKENED Death Metal from the US, deranged and intense! $10.
GAROTED
- Evil Personified - MCD 2011: Faster, meaner and heavier that its predecessor, a bitter taste of what is to come. CD Limited to 300 hand-numbered copies. This is REAL Death Metal! $8.
NOCTURNAL VOMIT
/
EMPHERIS
- Summoning the Fallen Ones - SPLIT 7EP 2011: Fucked up raw Death Metal VS extreme Thrash Metal. With insert. Limited to 500 copies! $7.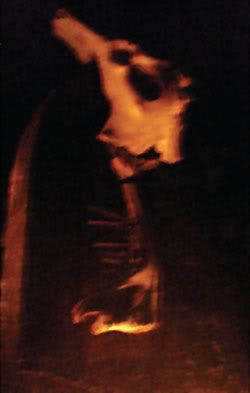 FORGOTTEN CHAPEL ZINE #8: Crawling from the depths of underground to hail and support metal sounds. Covers metal from all inhabited continents: Proclamation, Disgod, Carpe Noctem, Ketzer, Underdark, Bestial invasion rec. (Europe), Architecture of Aggression,_I don't give a fuck'zine (Africa) Ancestor, Reality Impaired (North America), Dark Celebration, Excoriate, Evil Offering (South America), Destruktor, Shackles, Diabolical Demon Director, The Nihilistic Front (Australia) and Dying Embrace, Ugra Karma (Asia). Apart from long and in depth interviews there are lots of honest, however not always positive, reviews and good few articles dealing with metal related matters. One toilet session is not enough for it, prepare yourself for hours on the throne
.
English written, pro-printed thick underground zine! $7.
GRAVE UPHEAVAL
- Self-titled - DEMO TAPE 2010: Asphyxiated invocations are bellowed from beyond the void; a harbinger of malefic lore, contagion and rites of forgotten necromancy which transcend the limits of death! Sold out from the label that released it! $6.
INNSMOUTH
- The Depature Of Shub-Niggurath - DEMO TAPE 2009: Inspired by the old gods; both the musical ones and the ones best left unmentioned Innsmouth unleashed their debut demo in early 2009 through Abysmal Sounds in Australia. With a blatant disregard for unnecessary blast beats, triggered drums and an all too clean and neat guitar tone Innsmouth bring the metal of death to help destroy what is left of your broken minds! $6
NOSFERATOS
- Ventum Inferum de Tenebrae... - TAPE LP 2001: Russian Death/Black at its finest! One of Russia's finest bands, doesn't really sound like anything else! $6.
ARBITRATOR
- Kill Their Religion - TAPE LP 1998: Russian old school Thrash Metal in the vein of SODOM/ KREATOR! $6.
MANGLER
- Are you Ready for Something Like That? - DEMO TAPE 1998: Sick Russian Death/Grind! $6.
DEVIL'S GRAVE COMPILATION I - Compilation CD 2011: Great underground compilation with Metal King (Colombia), Battler Age (Chile), Profaner (Peru), Cobra (Peru), Procession (Chile), After Death (Usa), Graveyard (Spain), Nocturnal Vomit (Greece), Black Oath (Italy), Sacrificial Dagger (Finland), Scythian (Uk) And Unconsecrated (Spain). Including unreleased and rare tracks ONLY! $10.
RIPPER
- From Prison Hell - TAPE COMPILATION: RIPPER from Chile playing Death/Thrash in the Aberration, Overthrow, old Sepultura, Sadus vein! This tape contains Demo 2009 + demo 2010 + 4 unreleased rehearsal tracks! One hour of thrashing madness! Limited to 80 copy! $7.